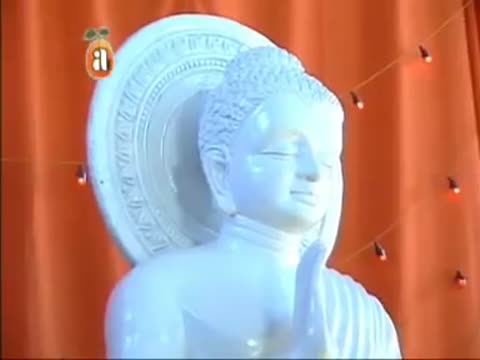 Rathana Sutta chanting at the Rajaguru Sri Subhuti Maha Viharaya, Waskaduwa
Fellow Indians,
May you all be blessed with the Noble Triple Gem !!!
A Rathana Sutta chanting was organised At the Rajaguru Sri Subhuti Maha Viharaya, Waskaduwa on April 29, 2021 to bless the fellow Indian people affected by the Covid wave.
The Chief Incumbent of the temple, Most Venerable Dr. Waskaduwe Mahindawansa Mahanayake Thero presided over the chanting of the Rathana Sutta with the members of the maha sangha at 5.00 pm.
Dr. Revanth Wickram Singh, Director, Swami Vivekananda Cultural Center, High Commission of India in Sri Lanka and Dr. Damenda Porage, President, representing the Buddhist Brotherhood were also present on the occasion.
It is a great privilege to perform such a noble deed for the people of India at a time when the path of Dhamma must be opened for well being of the human race, the Mahanayake thero said.
Since we are in an age where the lives of all of us are threatened, all religions, all devotees, should be behaving well in their own religions, seeking their own refuge by putting into action the Dhamma, which they have embraced. The time has come for us to purify our thoughts and mind with the help from the teachings of the Dhamma.
Now is the time for you to dedicate yourself not only to your own safety, but also to the safety of your own home, to the safety of the whole society and the universe.
This is a heartfelt time to highlight and promote equality in our society.
As a nation with noble human qualities, it is our duty to send the blessings needed to save our beloved fellow Indian nation that has inspired our culture and our way of life in many ways. We look forward to the good health and prosperity of our fellow neighbors.
Let's add blessings and wishes for their healthy tomorrow.
May the mental strength needed to rise from this tragic situation successfully develop with the blessings of the radiant energy of the dhamma!!!
May the rapidly spreading catastrophe gradually subside!!!
May the future of the land of the birth of the Buddha be glorified with the power of the Buddha Shakti!!!
May both the nations receive the blessings of the Samma Sambuddha!!!
This is the sincere wish of the Buddhist Brotherhood.
May you all have the blessings of the noble triple gem.