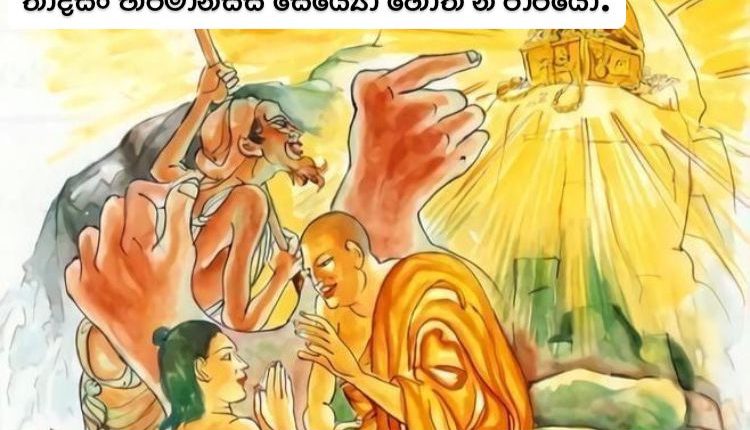 Life with Dhammapadaya 48
වරද දක්නා සුලු, නිගා කොට බණන සුලු, යම් කලණ මිතුරකු නිදන් සැල තුබූ තැන කියන්නකු වැනි කොට දක්නේ ද, එබඳු පණ්ඩිතයා සෙවුනේ ය. එබන්දකු සෙවුනහුට යහපතෙක් ම වන්නේ ය. අවැඩෙක් නො වන්නේ ය.
ධම්මපදය
පණ්ඩිත වග්ගය
Should one meet a wise man, who, like a revealer of treasure, points out faults and reproves; let one associate with such a wise person; it will be better, not worse, for him who associates with such a one.