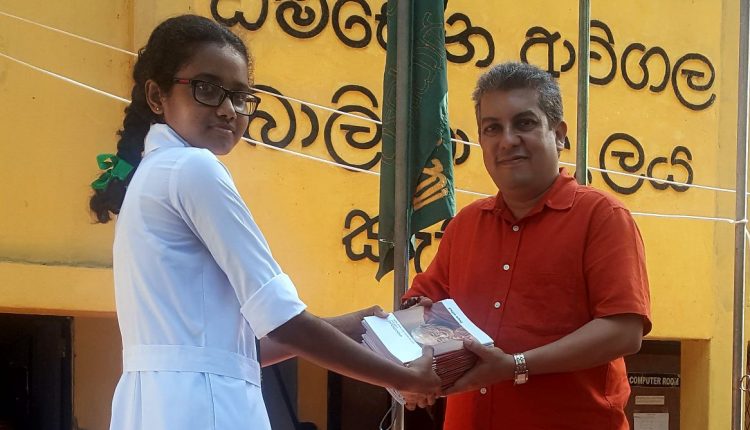 World Children's Day Celebrations in Kesbewa
Dharmasena Atygala Girls School organized a function to celebrate World Children's Day recently. There were many items were presented by the students to entertain the participants. All the students of the middle and upper school got together to spend the day in style.
Dr. Damenda Porage was also invited as a guest speaker. In his speech he emphasised the value of peace and mutual living. He said Sri Lanka is country where many communities with many faiths live together. As we're Buddhists and also the majority it's our duty to look after minority communities. Sakyamuni Buddha taught us the value of love and compassion and it is our bounded duty to share love and compassion with others.
"When we talk about peace, His Holiness the Dalai Lama's name come to our mind spontaneously. The 14th Dalai Lama, His Holiness Tenzin Gyatso, is the great Buddhist monk who won the Nobel peace prize and we have many things to learn from his life"
Dr. Damenda Porage also donated copies of the biography of His Holiness the Dalai Lama to the school library.
The principal, the deputy principals, the sectional heads and the members of the academic and non academic staff also participated in this event.
Dinu Jayasooriya