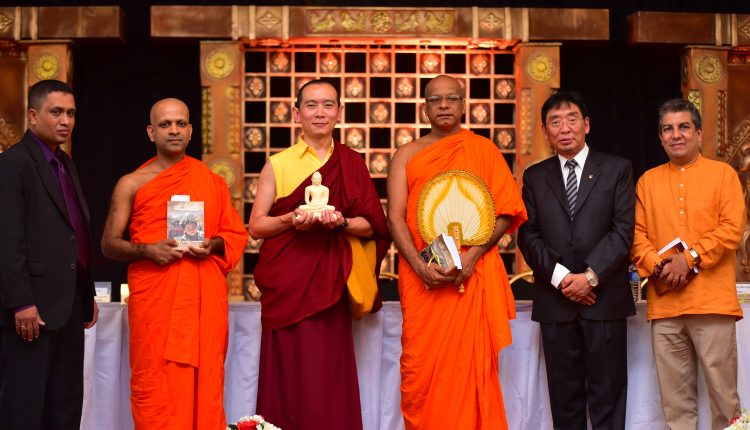 'Chope' Launched At University Of Sri Jayawardenepura
The Sinhala narration of Chope Paljor Tsering's 'Nature of  all things'  by Mr. Ruwan Harischandra was launched at the conference on Buddhist and Pali Studies at Sri Jayawardenepura University on 6th of December 2017.
This is an autobiography of Mr.  Chope Paljor Tsering. The story reveals how  Buddha's teachings help people to overcome hard times and succeed in life.
The vice chancellor of the university Professor Sampath Amaratunge,  the Head of the Department Ven. Prof. Madagampitiye Wijithadhamma Thero the president of Srilankan Tibetan Buddhist Brotherhood society Dr. Damenda Porage and many other distinguished guests participated in this event.
Mr. Chope Paljor Tsering was the keynote speaker of the conference. He was the representative of His Holiness the Dalai Lama in Australia and also the former Minister of Health at the Central Tibetan Administration, Dharamshala, India.