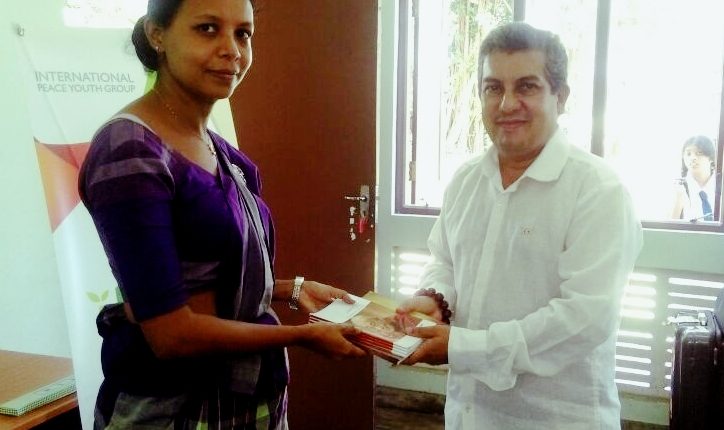 Live in Peace Not in Pieces
A peace club was formed today in Sri Parakramabahu Maha Vidyalaya, Colombo. The programme was co-organized by International Peace Youth Group, South Korea and SHE Foundation, Sri Lanka.
Dr. Damenda Porage, President of Sri Lankan Tibetan Buddhist Brotherhood Society addressed the teachers and the students. In his speech he said His holiness the Dalai Lama is the first and only Buddhist Monk who has won the Nobel Peace Prize.
The principal of the school Ms. Vijithani, chairperson SHE Foundation Ms. Shermila Milroy, Manager IPYG Mr. Julien Seo also addressed the gathering.
Sri Lankan Tibetan Buddhist Brotherhood Society donated books written on His Holiness the Dalai Lamas biography and teachings to the peace club of the school.