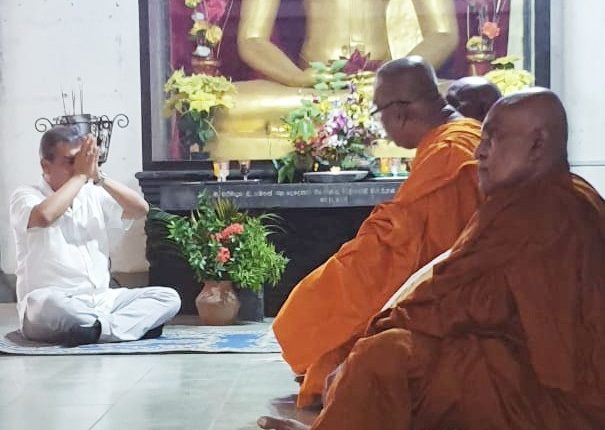 Sadaham Parithrana Dhamma Puja at Sri Gangaramaya Peliyagoda
Another Sadaham Parithrana Dhamma Puja by chanting sacred Rathana Sutta was held at Sri Gangaramaya Peliyagoda yesterday at 6.00 pm to bless Covid affected India. This was presided by Most Ven. Prof. Pallekande Rathanasara Anunayake Thero, the Secretary General of Sri Amarapura Maha Nikaya,
The chanting was headed by Most Venerable Dr. Walpola Wimalagnana Anunayake Thero with the members of the maha sangha including Most Venerable Dr. Madampagama Assaji Anunayake Thero.
This was organized by the Foundation of Buddhist Brotherhood, headed by Dr. Damenda Porage, in collaboration with International Buddhist Confederation headquartered in New Delhi, India.