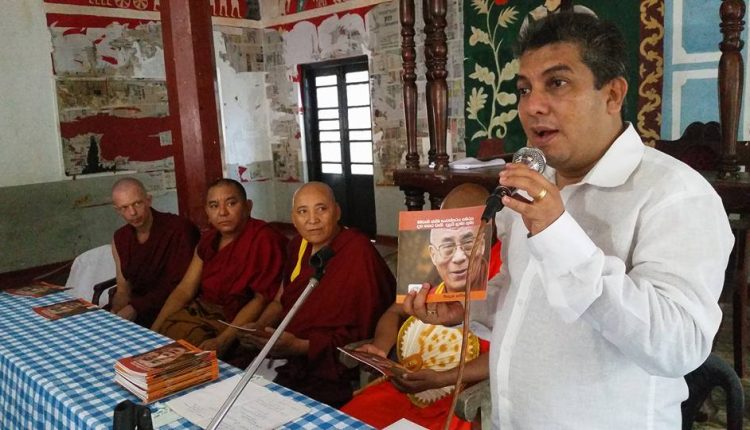 Senior Tibetan Buddhist monks visit holy Buddhist sites in Sri Lanka
Sri Lankan Tibetan Buddhist Brotherhood Society organized a pilgrimage for visiting Tibetan Geshes in Sri Lanka.
They visited Kandy, Anuradhapura, Polonnaruwa and Tibet S. Mahinda Temple in Alubomulla.
SLTBBS cordially invite Tibetan Buddhist monks to travel in Sri Lanka. After participating to Abhidharma Conferences in two major universities they went on this special pilgrimage organized by the SLTBBS and the Ministry of Buddha Sasana.
The Tibetan Geshes visited Kandy to pay homage the Holy Tooth Relic of the Buddha. They also visited Jaya Sri Maha Bodhi in Anuradhapura ancient kindom and the eight sacred temples called "Atamasthana".
They did not forget to visit Tibet S. Mahinda Temple in Alubomulla.
Dinu Jayasooriya
20-06-2016