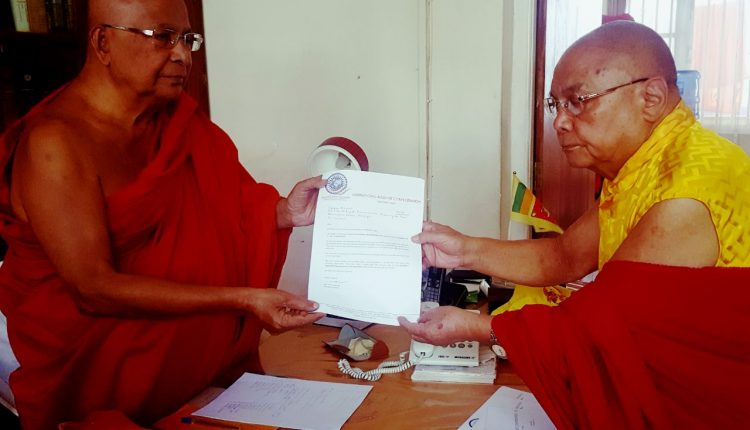 International Buddhist Confederation General Assembly in December
The Secretary General of International Buddhist Confederation visited Sri Lanka recently to invite the maha sanghas to participate in the forthcoming general assembly in New Delhi, India.
Ven. Lama Lobzang also met the Supreme Buddhist leaders of Cambodia and Mongolia and invited them to the general assembly.
The Secretary General also visited the Supreme Patriarch of Sri Amarapura Maha Nikaya Most Ven Kotugoda Dhammawasa Mahanayake Thero, Most Ven Prof Bellanwila Wimalarathana Anunayake Thero, Most Ven Dr Pallekande Rathanasara Anunayake Thero and Most Ven Banagala Upatissa Nayake theo.
The International Buddhist Confederation is one of the largest Buddhist organisations in the world with more than forty member countries.
Dinu Jayasooriya