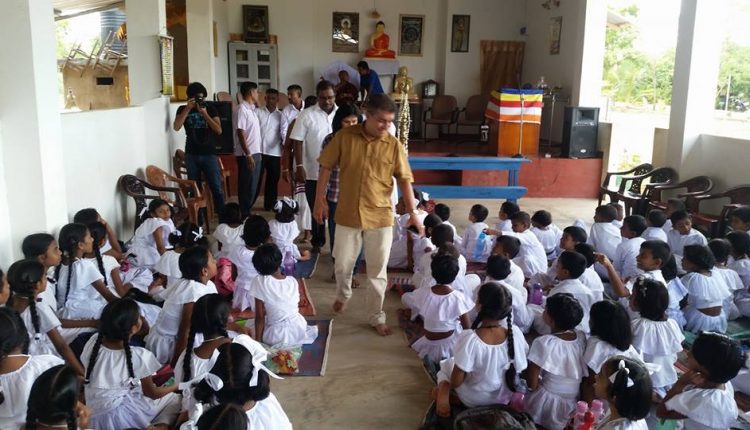 Sri Lankan Tibetan Buddhist Brotherhood Society donate furniture to Ranajayapura.
SLTBBS led by Dr. Damenda Porage visited Ranajayapura Dhamma School to donate desks and chairs and other educational aid to the students.
These students are the sons and daughters of the soldiers who fought to save the country from terrorism.
Ranajayapura is a village with 1500 houses which were built to give shelter to the families of the soldiers who fought in the recent war. These houses were given to them on the monthly paying system at substantially low rate.
After the village was built a new Buddhist temple was constructed for the in house devotees to conduct religious activities. The Dhamma school which is run under the super vision of the chief incumbent thero has student population of 300.
When the SLTBBS previously visited the temple they learned that the Dhamma school did not have desks and chairs for the children who were studying there. After 3 months the SLTBBS went to the Dhamma School with the necessary facilities for the children. They provided not only the desks and chairs also valuable educational aid to these innocent students.